Overview
About KOMIPO

Overview

Overview

Incheon
P.G. site Div.

Seoul
P.G. site Div.

Shin Seocheon
P.G. site Div.

Boryeong
P.G. site Div.

Jeju
P.G. site Div.

Shin Boryeong
P.G. site Div.

Sejong
P.G. site Div.
A green energy leader creating a clean tomorrow
A challenge-driven enterprise boosting the technology
of Korea's power generation industry
Firmly built on its world-class power plant construction and operation technology, Korea Midland Power (KOMIPO) supplies high quality, stable power through thermal power generation (i.e. coal, liquefied natural gas, heavy oil) as well as wind, photovoltaic, solid refuse fuel, and fuel cell power generation.
In order to deliver cleaner and healthier energy to the public, KOMIPO has replaced the environmental monitoring facilities of its thermal power plants to the world's top standards and operates safe power plants preventing any concerns about particulates and environmental pollution. It is leading the way for the drive towards energy conversion in Korea through the continued development of a wide variety of renewable energy sources.
Driving the energy industry through new challenges
KOMIPO has always taken part in the important milestones in history of Korea's energy sector starting from the operation of the Dangin-ri Power Plant (Seoul Power Station) that marked the beginning of thermal power generation in Korea to Boryeong Power Generation Site Division, which holds the Guinness World Records title for continuous failure-free power plant operation spanning over 6,500 days, along with Shin Boryeong Power Generation Site Division, which has successfully localized new technology of ultra high-efficiency and ultra supercritical thermal power generation, as well as Shin Seocheon Power Generation Site Division, which boasts world-class ultra high-efficiency and eco-friendly facilities that began commercial operation in 2021.
Having successfully built the world's first large-capacity urban underground LNG-fired combined cycle power plant to supply stable power to Seoul with a population of 10 million, KOMIPO continues to make history even at this very moment, going beyond Korea by exporting its energy technology across the world and expanding Korea's energy sector.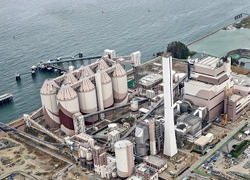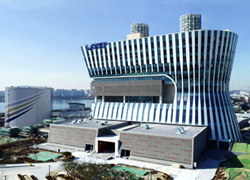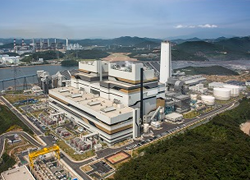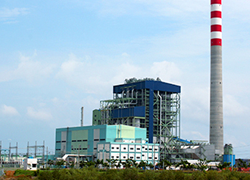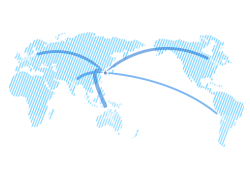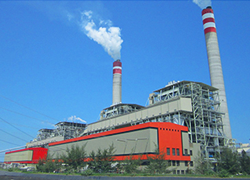 Advancing into overseas electricity markets
KOMIPO is responsible for six percent of Java Island's electricity supply through power plants including the Cirebon Thermal Power Plant, Tanjung Jati Thermal Power Plant, Wampu Hydropower Plant, and Tanggamus Hydropower Plant by exporting the Korean standard coal-fired power model to Indonesia, and passing its technical skills and know-how in power plant construction and operation, and conducting additional businesses, including the Sipborpa Hydropower Plant and new units for the Cirebon Thermal Power Plant, thereby contributing towards Indonesia's stable power and economic development.
In addition, KOMIPO is implementing various power generation projects ranging from Van Phong O&M in Vietnam to Stavro Wind Farm in Sweden and Primera PV Power in Spain. KOMIPO is also branding itself to represent Korea globally as it leads the Elara PV project (Frio County, Texas) as well as ESS PV power generation (Boulder City, Nevada) and Electron ESS (Los Angeles, California) projects in the United States.
KOMIPO, an energy company for the people
Based on its ideas that no others have come up with and its spirit of taking up challenges that no one has dared to undertake, KOMIPO strives to ensure a rich and healthy life of the people, building know-how and experience at the forefront of the energy industry, and will continue to remain as a reliable energy company for the development of not only Korea but also the world.